NETILITIES – PROFINET diagnostic and engineering tool
Netilities is a compact and efficient tool to support the user with his PROFINET engineering and troubleshooting tasks.
ProfiTap Industrial – PROFINET Monitoring Interface
ProfiTap Industrial is an interface to perform monitoring on PROFINET networks. It is an essential tool for PROFINET engineering activities, especially to verify the connections and performance of IRT and other real-time applications.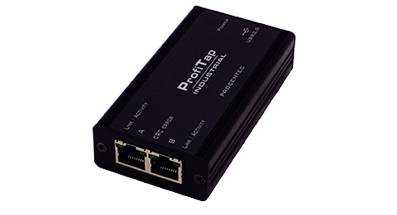 Handheld PROFINET Cable Tester
PN1, the first handheld PROFINET cable tester is an essential tool to verify the condition of the PROFINET cable after assembly and installation.